THIS WEEK'S FILMS ON DVD REVIEWED
Ghost in the Shell
UK certificate 12
107 mins
Genre : Action/Crime/Drama/Mystery/Sci-Fi/Thriller
Directed by : Rupert Sanders
Starring : Scarlett Johansson/Takeshi Kitano/Michael Pitt

<><><>
In the near future, Major is the first of her kind: a human saved from a terrible crash, then cyber-enhanced to be a perfect soldier devoted to stopping the world's most dangerous criminals..
<><><>
A neat adaption from the Japanese anime film with good all round visual effects..
Performances were good to as was the storyline..
Scarlett Johansson fans will surely like this film.
7/10

Free Fire
UK certificate 15
87 mins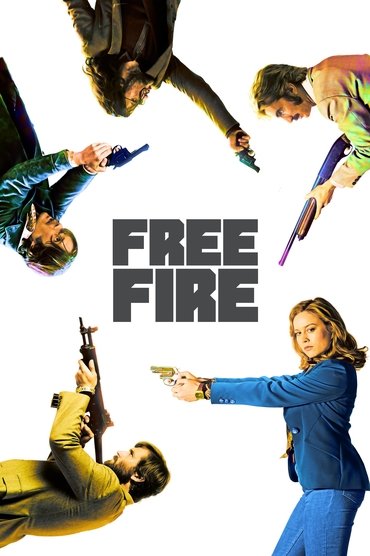 Genre : Action/Comedy/Crime/Thriller
Directed by : Ben Wheatley
Starring : Enzo Cilenti/Sam Riley/Michael Smiley/Brie Larson
<><><>
Set in Boston in 1978, a meeting in a deserted warehouse between two gangs turns into a shootout and a game of survival.
<><><>
I think you will need patience with this film as almost the entire length was a shoot out.
Performances were fine as were the more intense action scenes...
However some may find the storline what there was of it boring.
Not for everyone.
6.5/10
USS Indianapolis: Men Of Courage
UK certificate 15
125 mins
Genre : Action/Drama/History/Thriller/War
Directed by : Mario Van Peebles
Starring : Nicolas Cage/Tom Sizemore/Thomas Jane
<><><>
The harrowing true story of the crew of the USS Indianapolis, who were stranded in the Philippine Sea for five days after delivering the atomic weapons that would eventually end WWII. As they awaited rescue, they endured extreme thirst, hunger, and relentless shark attacks.
<><><>
A pity that this film did not show more of the scenes in the court room and less of men in dinghies adrift at sea.
The CGI was average and could have been better...
However not a bad effort with some good performnces..
5.5/10