THIS WEEK'S FILMS ON DVD REVIEWED
Fahrenheit 451
UK certificate 15
96 mins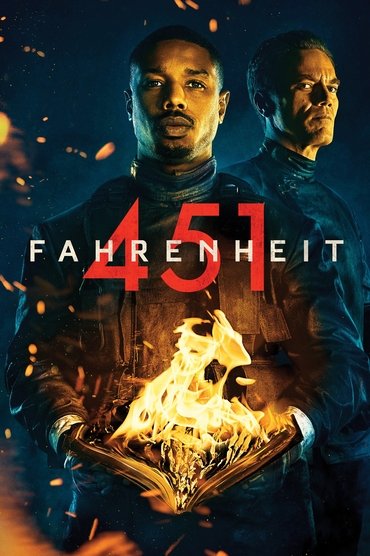 Genre : Drama/Sci-Fi/Thriller
Contents Advisory : Strong Language/Suicide Scene/Violence
Directed by : Ramin Bahrani
Starring : Michael B. Jordan/Aaron Davis/Sofia Boutella
<><><>
In a terrifying care-free future, a young man, Guy Montag, whose job as a fireman is to burn all books, questions his actions after meeting a young woman...and begins to rebel against society.
<><><>
This film is a modern adaption of the Ray Bradbury book of the same name and not a particularly good one. It is just a pity that the book's themes are only loosely adhered to.
Did it entertain ? well to a point but, the 1966 version is much better and is still available on DVD.
One I think for Sci-Fi addicts....
5/10
Iceman
UK certificate 15
93 mins
Genre : Adventure/Drama
Contents Advisory : Sex/Sexual Violence/Strong Violence
Directed by : Felix Randau
Starring : Jürgen Vogel/André Hennicke/Susanne Wuest
Special Note : Ancient Rhaetian language is spoken, no sub-titles(not needed)
<><><>
The Ötztal Alps, more than 5300 years ago. A Neolithic clan has settled near a creek. It is their leader Kelab's responsibility to be the keeper of the group's holy shrine Tineka. While Kelab is hunting, the settlement is attacked. The members of the tribe are brutally murdered, amongst them Kelab's wife and son, only one newborn survives and Tineka is gone. Blinded by pain and fury, Kelab is out for one thing alone - vengeance.
<><><>
A dramatized story of what might have been of the life and times of the famous mummy found in the Alps..
The lack of sub-titles did not distract as the storyline was well put together.
The cinematography was good to...
If you want to watch something different then you could check this out.
6.5/10