FILMS ON DVD REVIEWED

The Hunt
UK certificate 15
86 mins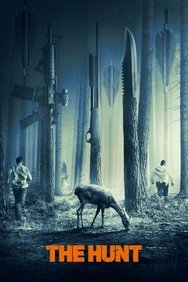 Genre : Action/Horror/Thriller
Contents Advisory : Strong Bloody Violence/Gory Images/Language
Directed by : Craig Zobel
Starring : Betty Gilpin/Hilary Swank/Ike Barinholtz
<><><>
Twelve strangers wake up in a clearing. They don't know where they are—or how they got there. In the shadow of a dark internet conspiracy theory, ruthless elitists gather at a remote location to hunt humans for sport. But their master plan is about to be derailed when one of the hunted turns the tables on her pursuers.
<><><>
I must admit this film was better than I had expected...with lashes of dark humor and bloody violence.
Top performances by the principles complimenting a good storline and script.
The special and visual effects were excellent to.
7/10
Blizzard of Souls aka The Rifleman
UK certificate 15
104 mins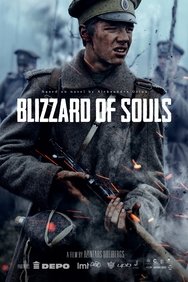 Genre : Drama/History/War
Contents Advisory : Strong Violence/Injury Detail
Directed by : Dzintars Dreibergs
Starring : Oto Brantevics/Raimonds Celms/Martins Vilsons
Special note : A Latvian Production with Dubbed or Sub-titles in a choice of Languages.
<><><>
The love story of sixteen-year-old Arturs is interrupted by the First World War. After losing his mother and his home, he finds some consolation in joining the army, because this is the first time national battalions are allowed in the Russian Empire. But war is nothing like Arturs imagined – no glory, no fairness. It is brutal and painful. Arturs is now completely alone as war takes the lives of his father and brother. Also, no progress is made in the promised quick resolution of the war and timely return home. Within the notion that only he alone cares about returning home and that his homeland is just a playground for other nations, Arturs finds strength for the final battle and eventually returns home to start everything from scratch, just like his newly born country.
<><><>
A surprisingly good movie of the creation of the Latvian state from the aftermath of World War 1.
The battle scenes are well choreographed with excellent special effects.
All this is complemented by top draw cinematography and musical score.
My copy of the DVD came with Dubbed English which was fine, noting however that the music sometimes over powered the dialogue.
Drama,War fans should like this film, oh there is some romance as well.
8/10